Brooke Pickering-Cole, Interim Director: Brooke served as the Associate Director for Community Relations for the Farm Hub and Local Economies Project from 2013 to 2017. Formerly a town supervisor (Marbletown, NY) and long-time town board member, she has over fifteen years of combined experience in community development and local government. She has also served on boards of various non-profit organizations including the Marbletown Community Development and Rail Trails Committees, Woodland Pond at New Paltz, the High Meadow School, and Live-Well Kingston. Brooke is a graduate of Oberlin College.
Jeff Arnold, Production Manager: Jeff has been managing organic vegetable farms in New York State for the last 6 years, including Hearty Roots Farm and most recently Thanksgiving Farm. Prior to that, he worked as a field researcher and organic farmer at the Colorado State University Horticulture Research Farm. He has a BS in Horticulture and Organic Agriculture from Colorado State University in Fort Collins where he headed up the Sustainable Development Community Garden to promote food justice throughout the region. He also holds a degree in Arboriculture from Paul Smiths College. He was born and raised in Rochester, NY,  and currently resides in Stone Ridge.
Anne Bloomfield, Field Technician: Anne comes to us with a background in wildlife and conservation biology, applied field research, outdoor education and horticulture. For over 10 years, Anne has worked at leading conservation organizations including National Audubon Society, U.S. Fish & Wildlife Service, Mohonk Preserve and the Smithsonian Migratory Bird Center. Anne is a graduate of the University of Rhode Island. She is originally from the Capital Region and currently lives in the Hudson Valley.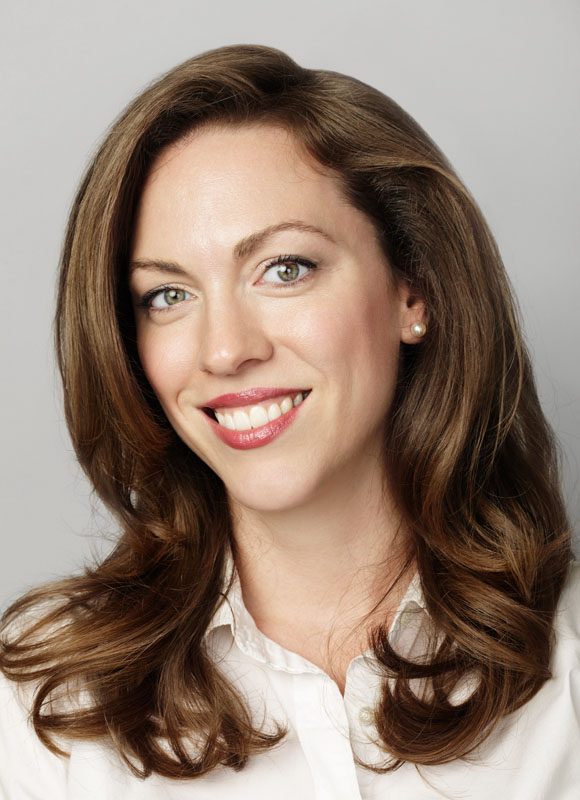 Sarah Brannen, Associate Director, Programs:  Sarah previously worked as a senior policy analyst at the New York City Council, where she advised the speaker on economic development and food policy issues. While there, she researched, designed, and launched the FoodWorks initiative to improve economic, health, and environmental outcomes in the New York City food system. While at the Council, Sarah also helped launch a kitchen incubator at La Marqueta in East Harlem and successfully lobbied the Mayor's Office to begin a system of expedited inspections for new businesses. Sarah received a BA from Barnard College and her MPP from Johns Hopkins University.
Eddie Clevenger, Farm Manager: Eddie comes to the Farm Hub from Fishkill Farms, a 100 acre organic farm in Hopewell JCT, NY. He has over twenty years experience managing farms in New York, Virginia, North Carolina, and Florida. Growing vegetables, fruits, and grains on a variety of farms and climates has given Eddie an intimate knowledge of how to integrate ecological farming practices into all facets of large-scale farm operations.
Jean-Paul Courtens, Associate Director, Farmer Training: Jean-Paul is the founder and owner of Roxbury Farm in Kinderhook, New York, a 375-acre organic and biodynamic farm and one of the largest community supported agriculture programs in the region.  His farming success and distinctive leadership builds upon the recognition of his skills as a teacher and mentor on organic practices, land stewardship,whole farm planning, and farm business development. Jean-Paul is originally from Holland, where he earned a degree in biodynamic agriculture before moving to the U.S. over twenty-five years ago.
Paige Cranfield, Assistant Farm Manager: Paige worked for Gill Farms for 25 years, during which time she was involved in almost every aspect of the farm's operations. Paige grew up in a farming community in the Midwest where her family was engaged in the forestry industry. She earned a degree in forestry from Hocking College in Ohio, and has lived in the Hudson Valley since 1990.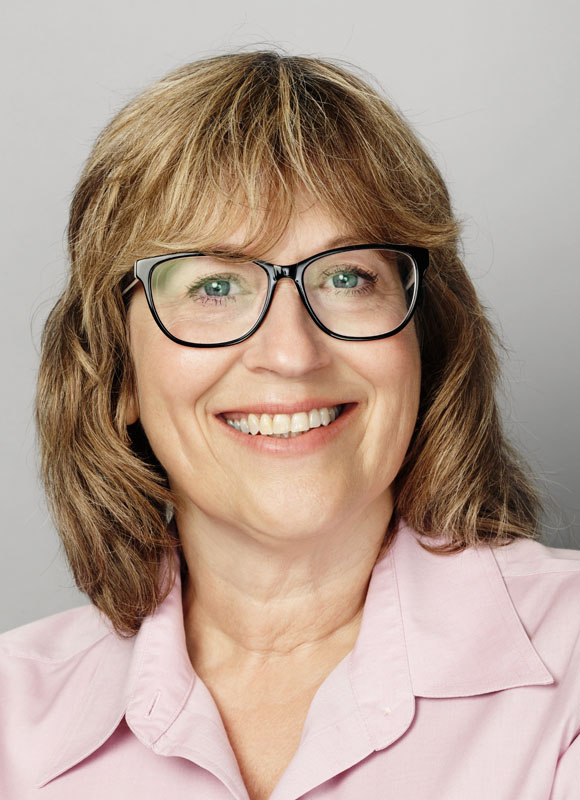 Nanette Ayers Dalton, Business Manager: Prior to joining the Farm Hub, Nanette held the position of business manager at the Shadowland Theatre in Ellenville, New York. Her background includes working in the credit department at a solar energy distribution company in Kingston for three years, as well as serving as the practice manager of an animal hospital for over ten years. Nanette earned a BFA in theatre from the University of Detroit.  She lives in Rhinebeck, New York.
Debbie Doubrava, Human Resources Assistant and Office Manager: Before joining the Farm Hub team, for over a decade Debbie and her husband owned and operated a 240-acre commercial apple orchard, Minard Farms, in the Hudson Valley. Debbie supervised the packing house, cider mill and farm stand. Prior to moving to the Hudson Valley, Debbie worked for North Fork Bank for 22 years in the loan servicing area. Debbie has a degree in business administration from Suffolk County Community College.
Danielle Fontaine, Farm and Food Safety Manager: Danielle come to us with two decades of experience supporting education programs within the non-profit sector and background in program management, event planning, and client services.  Prior to joining the Farm Hub team, she was the director of childrens' camps and manager of residential operations at Hawthorne Valley Farm.  Danielle completed training in the Master Gardener program at Cornell Cooperative Extension and has studied with a number of farm and garden-based teaching programs in the Hudson Valley region.
John Gill, Advisor: John Gill is the former owner of Gill Farms, which had been in his family for three generations before being purchased in 2013 for the creation of the Farm Hub. Gill Farms was primarily engaged in sweet corn production, with vegetables grown for wholesale distribution and for the farm market on Route 209. John received his Associate's Degree in agriculture business from SUNY Cobleskill before returning to the Hudson Valley to run the family farm business beginning in 1977.
Sara Katz, Associate Manager, Education Program: Sara joins the Farm Hub from The New York Botanical Garden, where she worked as a community horticulturist – designing, coordinating, and teaching educational programs for urban growers. She holds a masters degree from the New School and received her BA from the University of Vermont. As a founding member and faculty of Farm School NYC and speaker at the NOFA summer conference, she has been an energetic advocate for sustainable agriculture in our region.
Christina Kinnally, Administrative Assistant: Christina comes to us with over ten years of experience in administrative management. She has worked with several local businesses in the Hudson Valley including Upstream Advisors, a consultant group focused on increasing procurement and consumption of locally grown food. Christina holds a bachelor degree in historical studies from Empire State College and an associate's degree in liberal arts and humanities from Dutchess Community College. She resides in her hometown of Poughkeepsie.
Artie Lapp, Chief Mechanic: Artie started working for Gill Farms in 2010 as chief mechanic and stayed on in that capacity when the land transitioned to the Farm Hub. Artie worked at Saunderskill Farms before moving on to a career in road reconstruction. He now lives in Hurley with his wife Cindy.
Caitlin Salemi, Associate Program Manager: Prior to joining the Farm Hub, Caitlin was the coordinator of the NYC Food Forum where she co-produced the Mayoral Candidate Forum on the Future of Food, coordinated the development of a 5-point food policy primer and supported a visioning process to integrate and advance racial and economic equity. Previously, Caitlin was the coordinator of Food Systems Network NYC and prior to this was a restaurant, catering and event manager. Caitlin holds a Master of City and Regional Planning degree with a concentration in community development and food systems from the Edward J. Bloustein School of Planning and Public Policy at Rutgers University.
Jeff Scott, Marketing and Logistics Coordinator:  Jeff's professional experience in the food industry includes working as a purchaser for a farm-to-table grocery delivery service, and more recently, as Logistics Manager for Culinary Collective, a national gourmet food import and distribution company in Lynwood, WA.  Prior to pursuing a food systems career, he studied linguistics and served as an Arabic and Korean linguist for the US Navy.  He attended the Culinary Institute of America and is a former president of its Slow Food Chapter. Jeff was pleased to relocate to the Hudson Valley from the Pacific Northwest in June, 2016.
Sam Tafolla, Crew Manager: Sam has been working on the Farm Hub land since 1999 when he joined the farm crew at Gill Farms. Prior to this, he gained experience in agriculture on several farms between New Mexico and Colorado. He also worked in school maintenance in South Texas for six years. Born in Arizona and raised in Texas, he lives on the farm in Hurley with his wife, Sylvia Martinez, who is also part of the Farm Hub team.
Daniel Torres, Assistant to the Director: Prior to joining the Farm Hub, Daniel was the Assistant to the Ulster County Comptroller. A lifelong New Paltz resident, Daniel serves on the New Paltz Town Council and previously served as a Trustee on the New Paltz Central School District Board of Education. He received his BA from Marist College and is presently working on his MA.
Jen Vinal, Administrative Assistant, Community Relations: Prior to joining the Farm Hub, Jen worked as a farmer on various organic farms from NYC to Columbia County. Her background also includes a combined thirteen years of working in restaurants and hospitality. Originally from Massachusetts, she received her BA in Writing and Rhetoric from UMass, Dartmouth. After college, she worked in publishing, and while editing a how-to-homesteading series, her passion for food and farming blossomed. Jen is avid vegetable gardener, and when she's not digging in the dirt, she's embracing the lively community in Kingston which she now calls home.