Combining a passion for birding, photography and bird monitoring
Bob Miller has found a way to combine his passion for birding and photography with research. Miller comes to the Farm Hub in Hurley once a month to conduct bird surveys as a volunteer for the Applied Farmscape Ecology Program. Starting in 2016, Anne Bloomfield, the Applied Farmscape Ecology Program Manager, began conducting the surveys as part of a long-term monitoring project to collect data over time on birds and the habitats they use year-round in the Hurley Flats. According to Bloomfield, "The main goals of the surveys are to create historic records of birds in the Hurley Flats and to contribute to a regional understanding of the on-farm habitats birds use year-round. These data have also been used to better steward the Farm Hub with birds in mind and inform the design of on-farm research projects." The long-term monitoring data are also used for public engagement and outreach activities.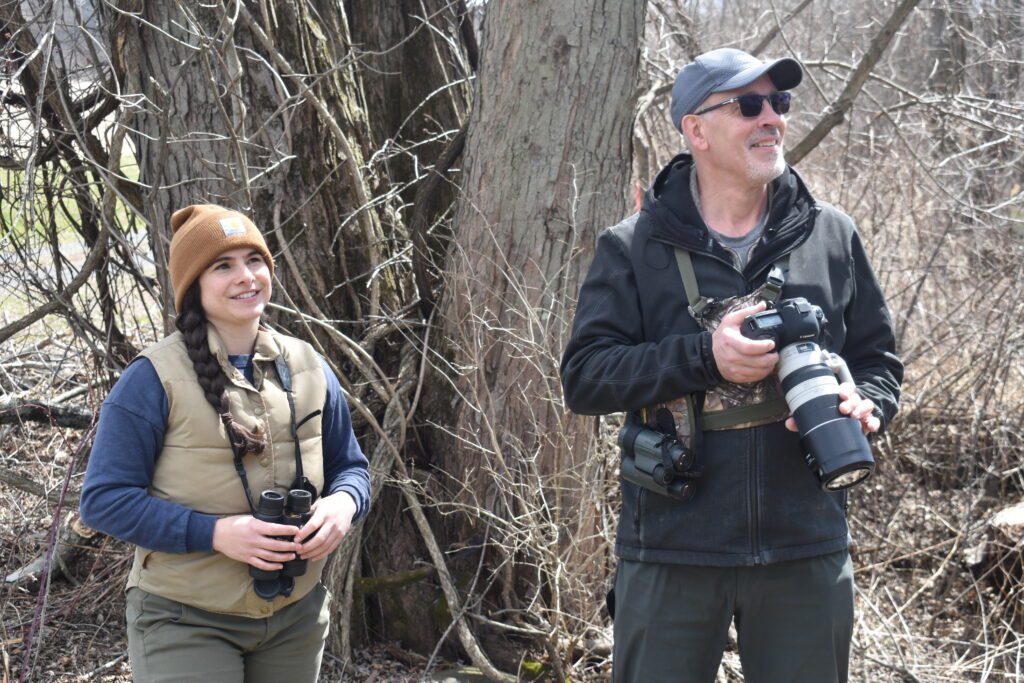 Bird surveys are a critical part of the work under the Applied Farmscape Ecology Program and involve walking one of six routes to track the bird species, number of birds and the habitats they use. Under the Applied Farmscape Ecology Research Collaborative, a number of researchers study the interconnections between birds, habitat and agriculture.
To date over 182 bird species have been identified on the farm including several species of conservation concern. Miller first connected with the Farm Hub when he came to one of the annual bird walks organized by the John Burroughs Natural History Society and hosted on the Farm Hub.
In July 2021 he did his first bird survey and has taken hundreds of photos of birds, wildlife, the sky and landscape at the farm. Although he's always had an affinity for the outdoors since he was a child, his passion for birding started about 10 years ago. "I got hooked and the camera came along as a means to identify birds and then the camera took on a life of its own," Miller laughs.
Miller, based out of West Saugerties, has photographed 554 U.S. bird species to date, and has more than 3,000 wildlife and landscape photos on Flickr.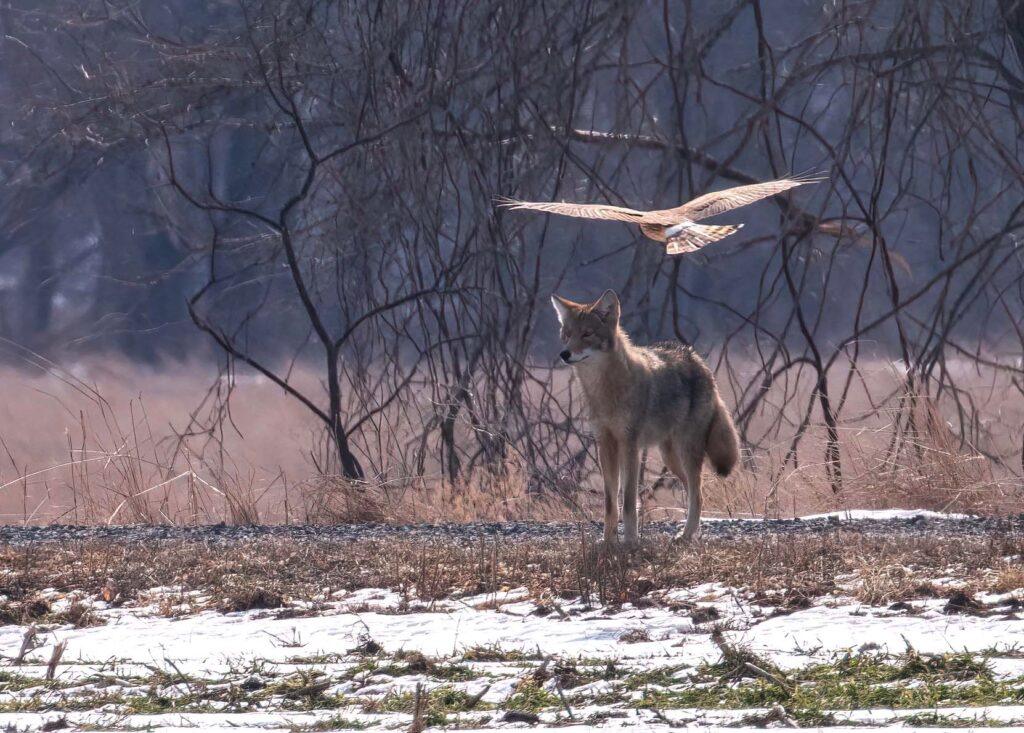 Some highlights at the Farm Hub include capturing a Northern Harrier (hawk) dive close to a coyote, and catching a Peregrine Falcon take out a duck. He notes that the Farm Hub property is "kind of special" especially when it comes to grassland birding. He says, "There aren't that many places in Ulster County with suitable habitat for grassland birds."
Beyond documenting the species, there is also an artistic aspect to his work. "At this point I strive to portray the bird as part of a composition," he says, whereas in other cases, "if it's a rare bird, I don't care what the backdrop is, I'm just trying to get a clean photo for identification."
As part of his volunteer work the retiree also sits on the board of the John Burroughs Natural History Society and the Saugerties Lighthouse Conservancy.
-Amy Wu