Resources and information on access to low-cost food, farming in partnership with nature, and helping farmers successfully grow food in New York.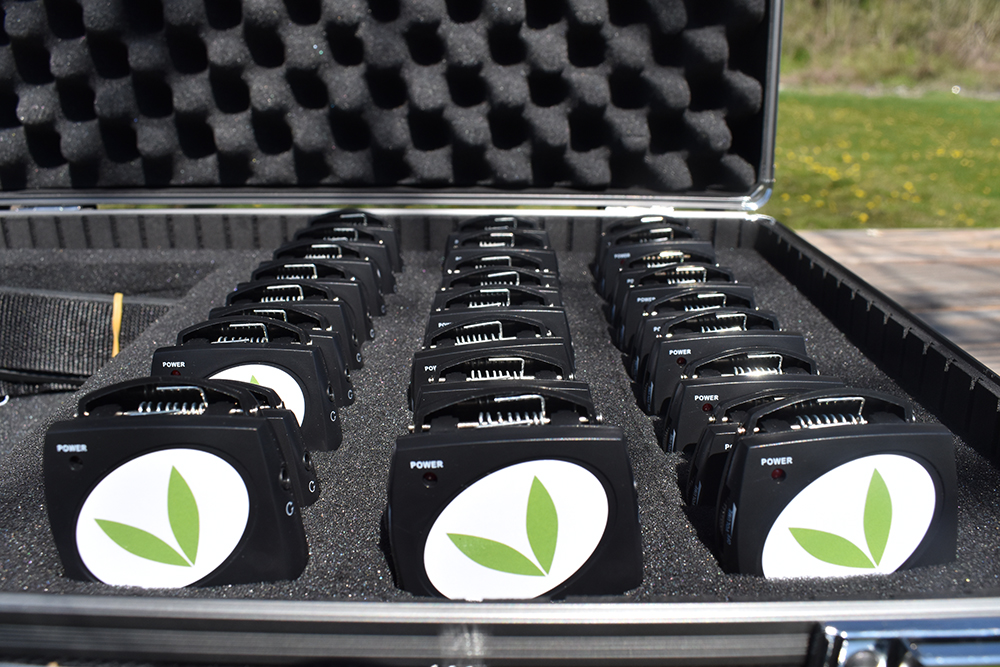 Language Justice Equipment Library
As of June 2022, the Equipment Lending Library, led by our Language Justice Program, is open to community organizations in the region. Any organization seeking interpretation and to create a more bilingual space can check out equipment by filling out this form.
Learn more about the Language Justice Program here.
Spanish-English Glossaries
The following glossaries were created for internal and external events and meetings for Spanish-English interpretation by the Language Justice Team.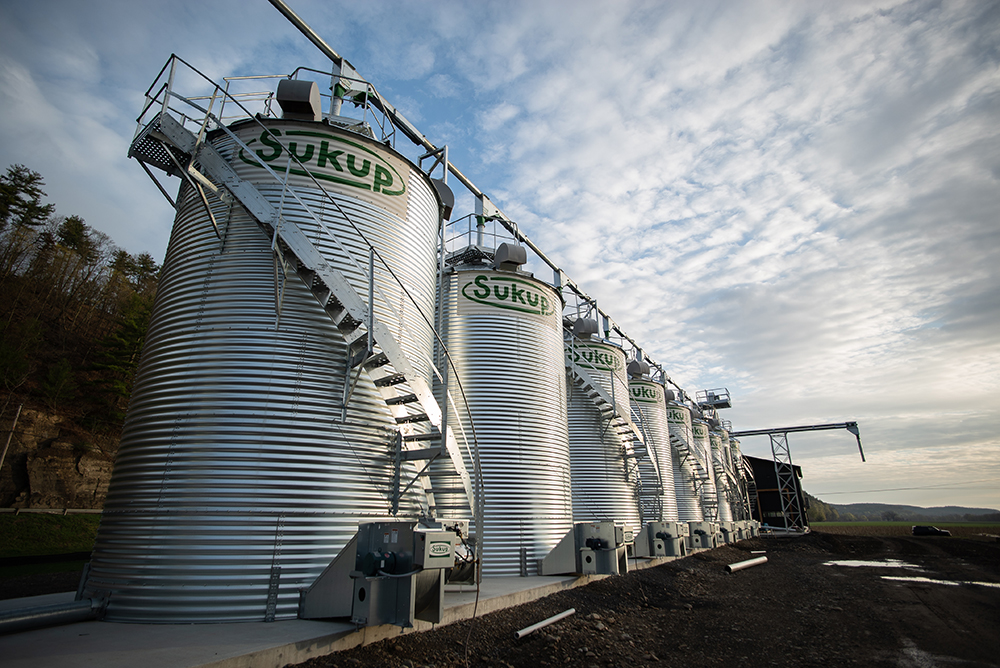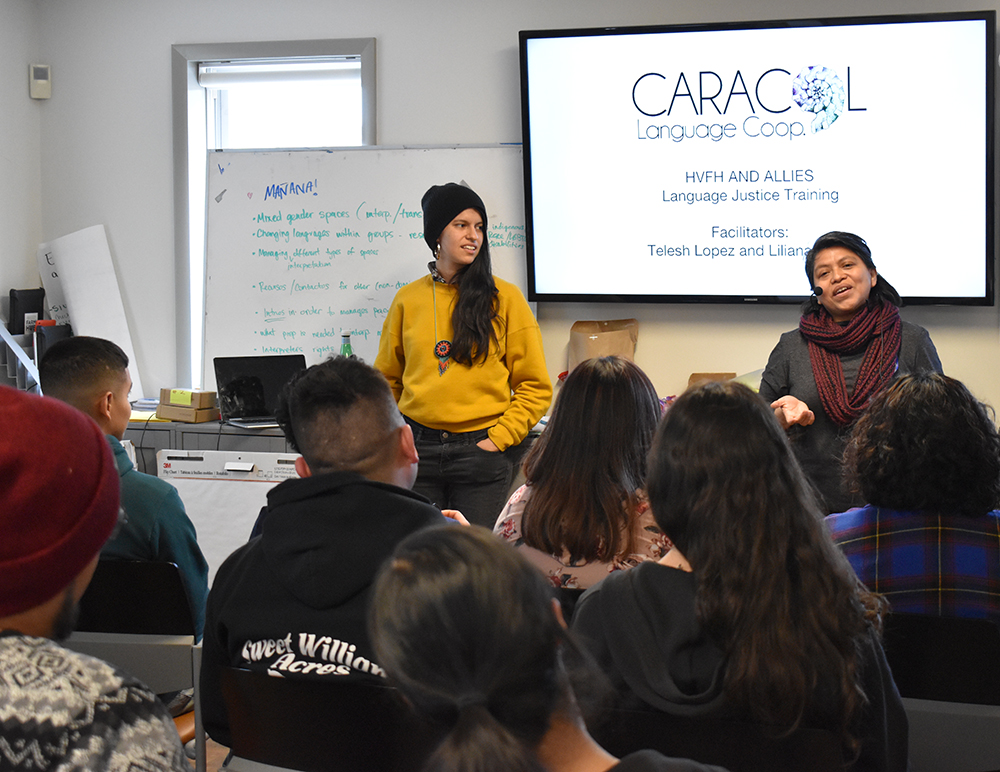 Decolonizing Food Systems // Racial Justice Glossary
View the crop maps below to see the development of Farm Hub production throughout the years.
Community Food focuses on increasing access to healthy and fresh food to communities in the Hudson Valley, especially those that are underserved. Below is a list of initiatives that we support or have partnered on with other community organizations..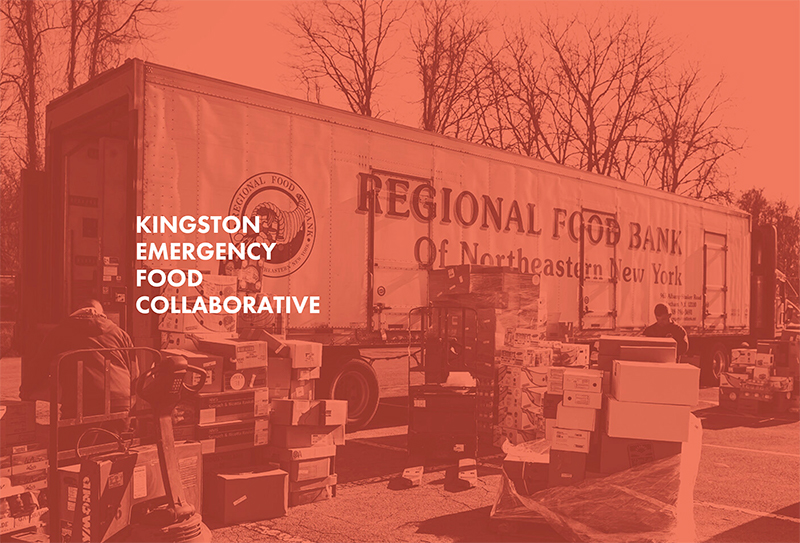 Kingston Emergency Food Collaborative
Emergency hotline, volunteer opportunities, and more information.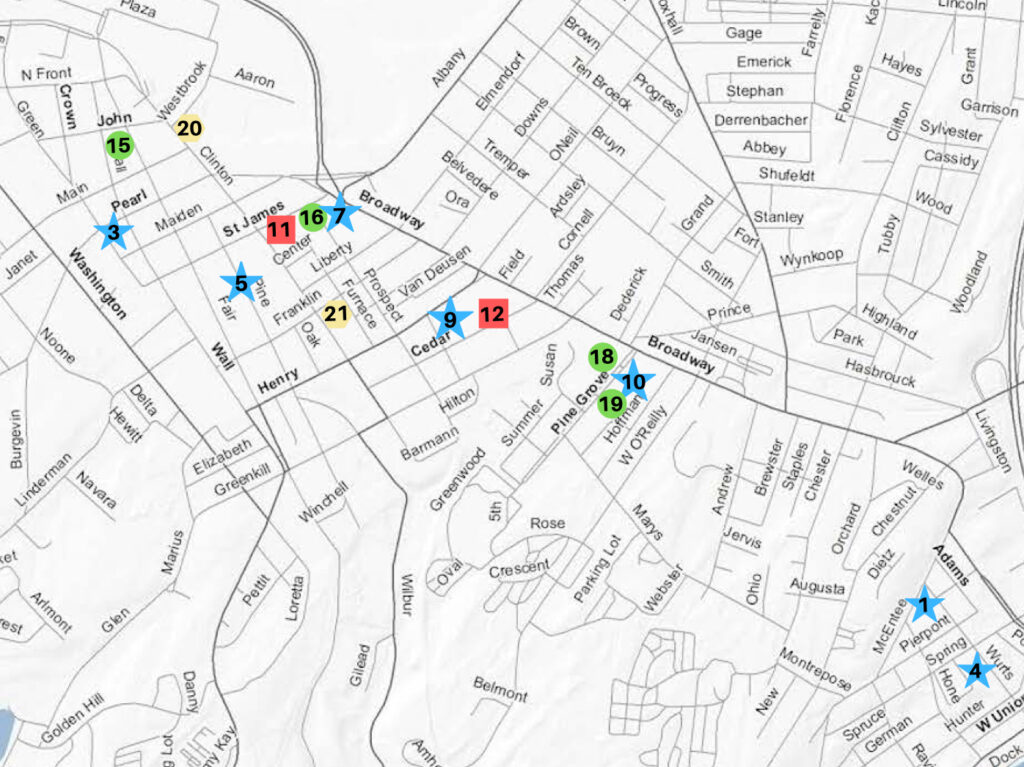 Low-cost food resource map
Where to find free and low-cost food in and around Kingston, NY.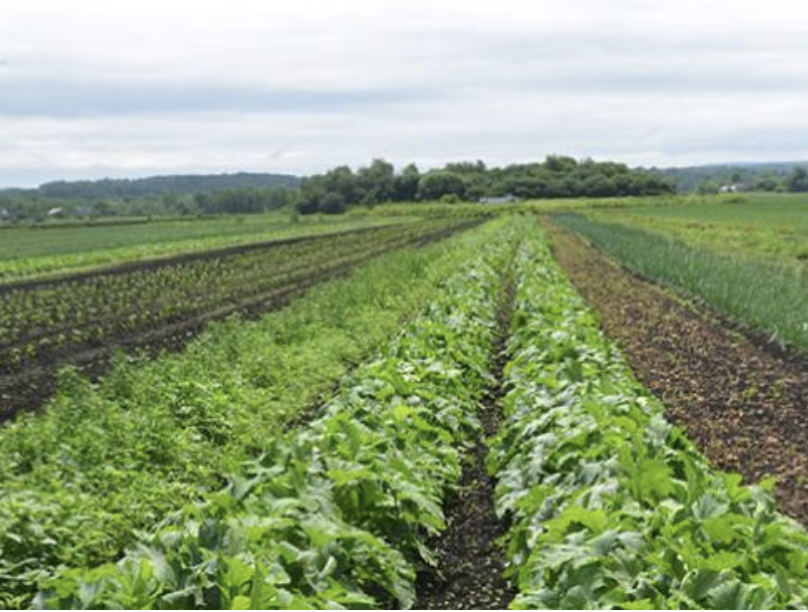 Farms to Institutions NYS
Empowering institutions to spend at least 25% of their food budget on foods grown in New York.
Agricultural Education & Training offers career development opportunities through on-farm apprenticeship, workshops and events. Below are a list of resources that we support or are involved with.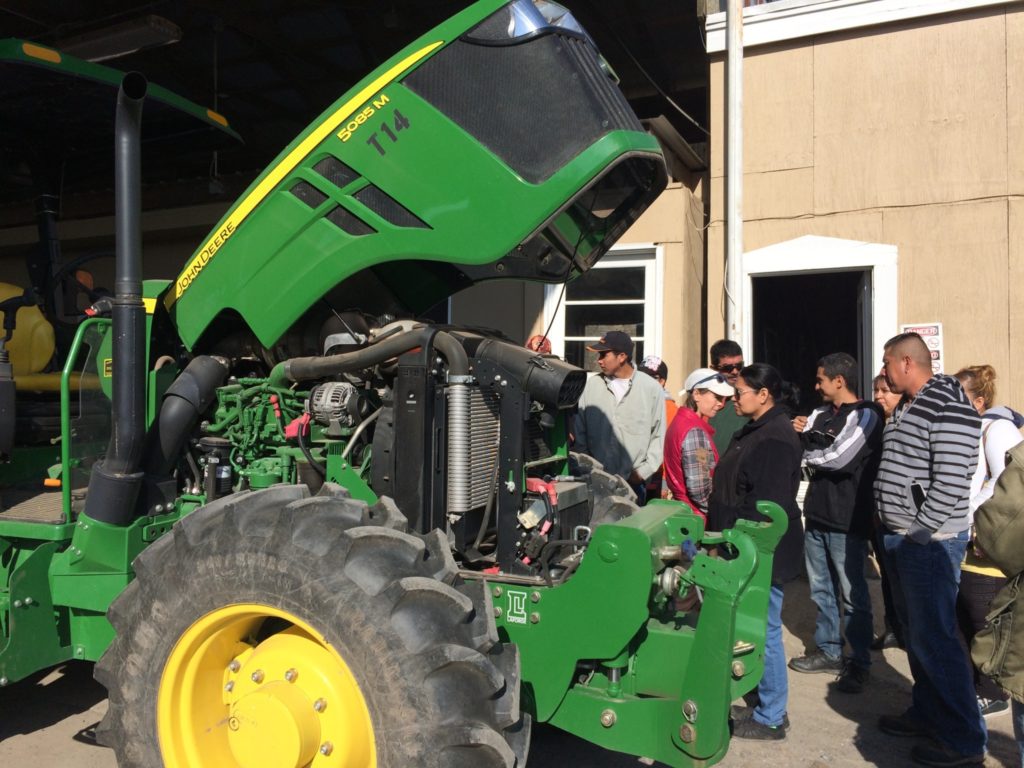 Tractor Intensive Lesson Plan
A lesson plan for a workshop on tractor safety and hands-on operational practice.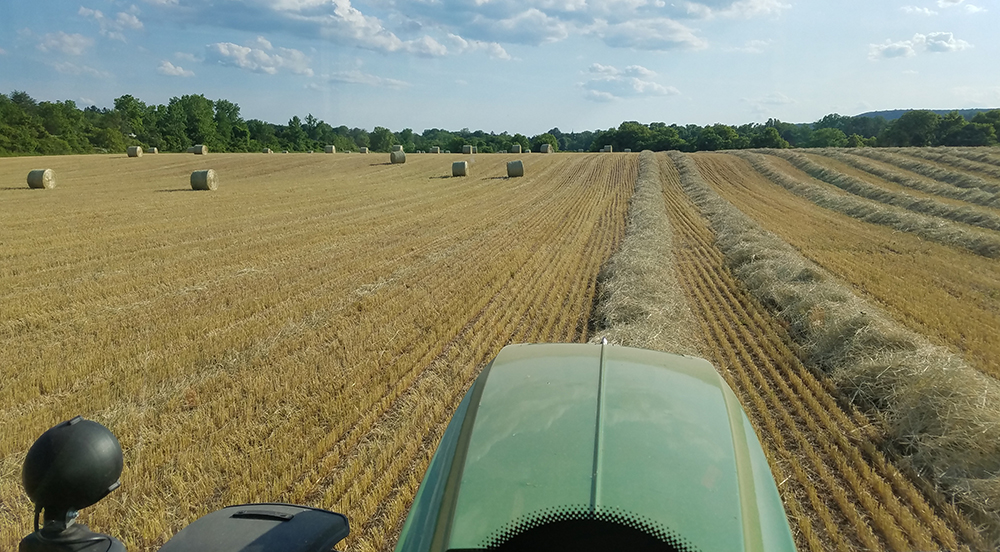 Regional Resources for Farmland Access
A compilation of organizations and programs tackling farmland access in our region.

Provides business technical assistance to aspiring and established Greenmarket farmers.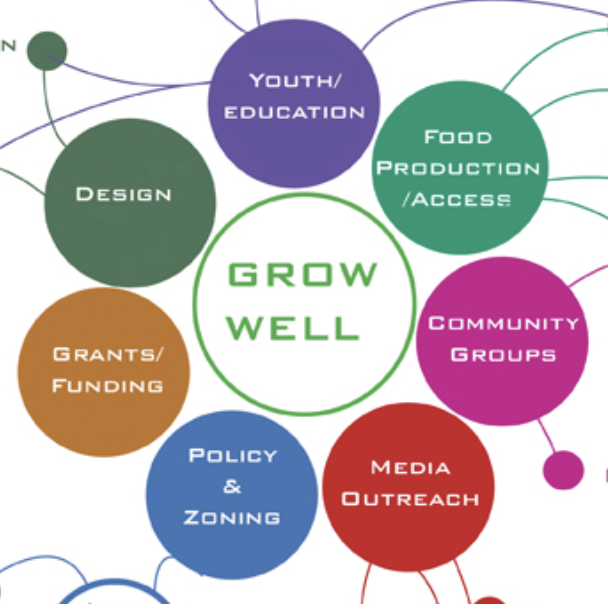 A collective of organizations and individuals that support Kingston residents to grow plants and raise animals for food, medicine, and more. 
Research and Demonstration partners with academic institutions and educators to conduct in-field research around issues of importance to the farming community. One of the flagship research initiatives is the small grains trials: since 2013, the Farm Hub has partnered with Cornell University and Cornell Cooperative Extension of Ulster County to gather data on a variety of grains and share their findings with area farmers interested in adding grains into their rotations and moving into the local grains market.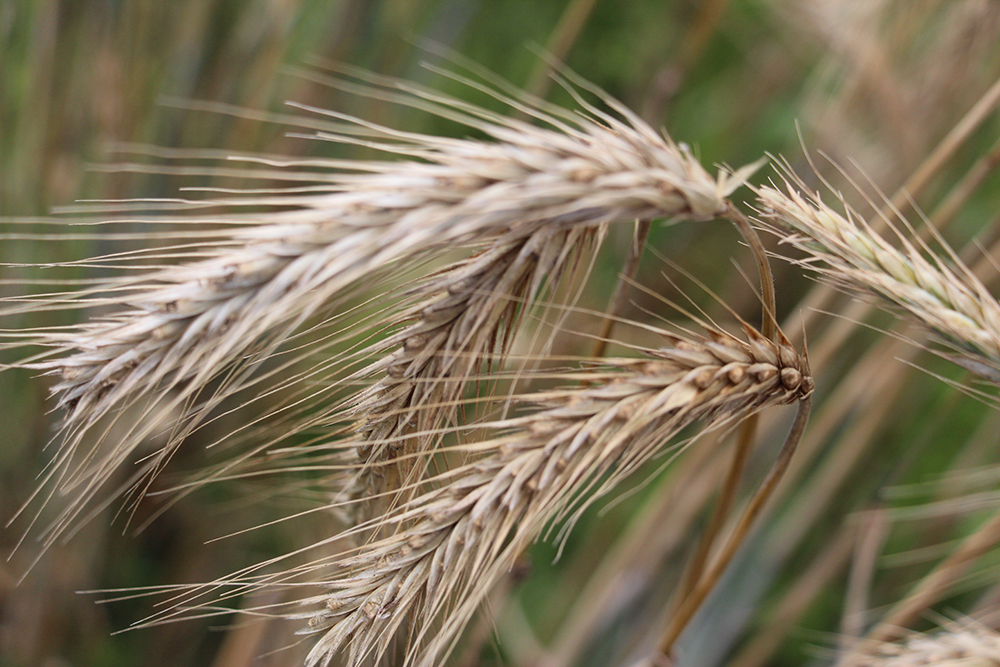 Cornell Field Crop Variety Trials
Trial results for small grains.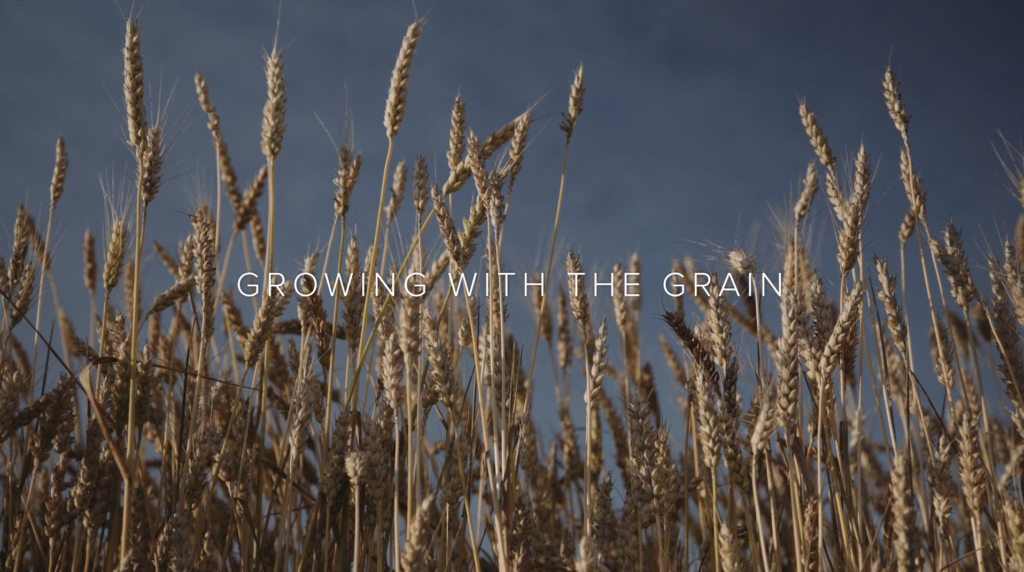 This short documentary shows the last five years of small grains research at the Farm Hub and our collaborators.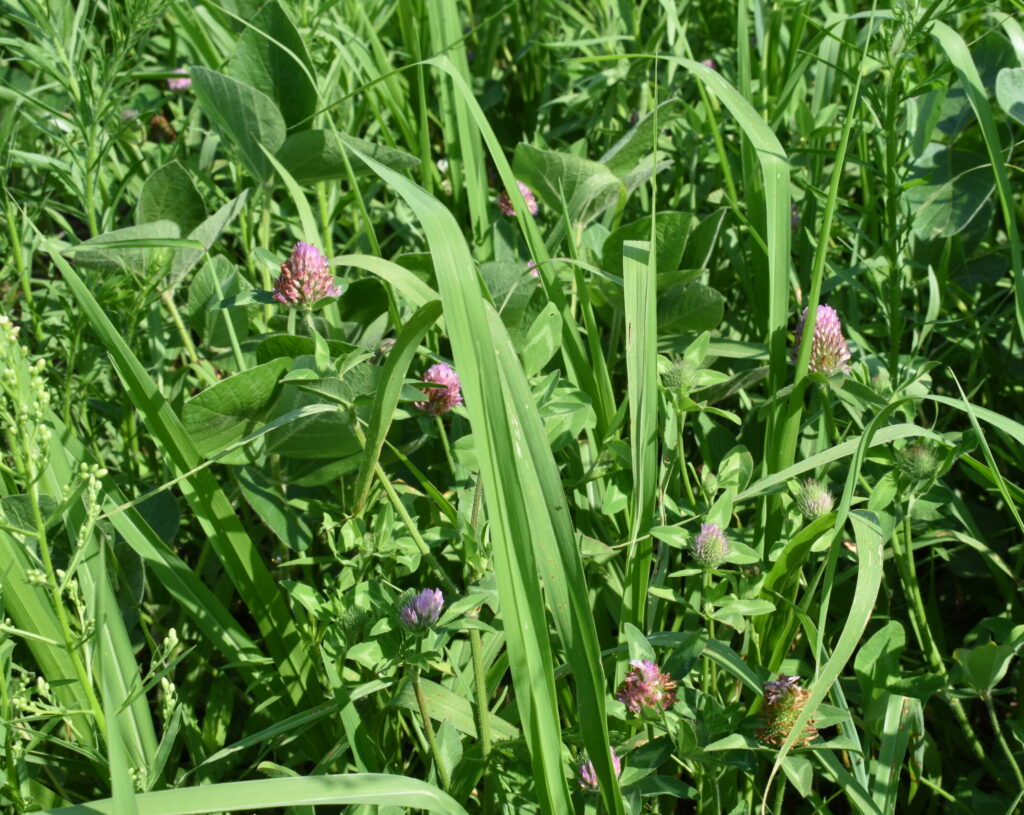 Organic No-Till Planted Soybean Production Guide
This guide aims to help farmers who are interested in using the rolled cover crop organic no-till soybean system.

Provides business technical assistance to aspiring and established Greenmarket farmers.
Applied Farmscape Ecology Program
Applied farmscape ecology explores the interactions between farming and wild nature by examining two related questions: How can on-farm habitat conservation or creation help support regional biodiversity? And, how can such conservation or creation contribute to farm production?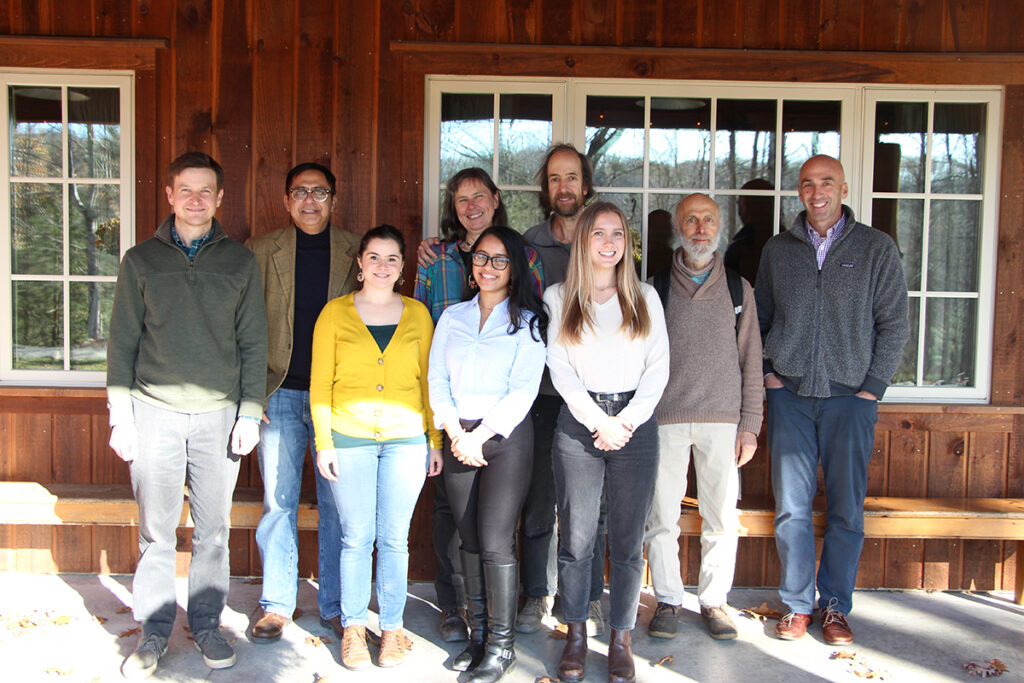 Applied Farmscape Ecology Research Collaborative
A means to further research in agriculture and ecology with the goal of sharing information, tools, and resources with farmers in the region.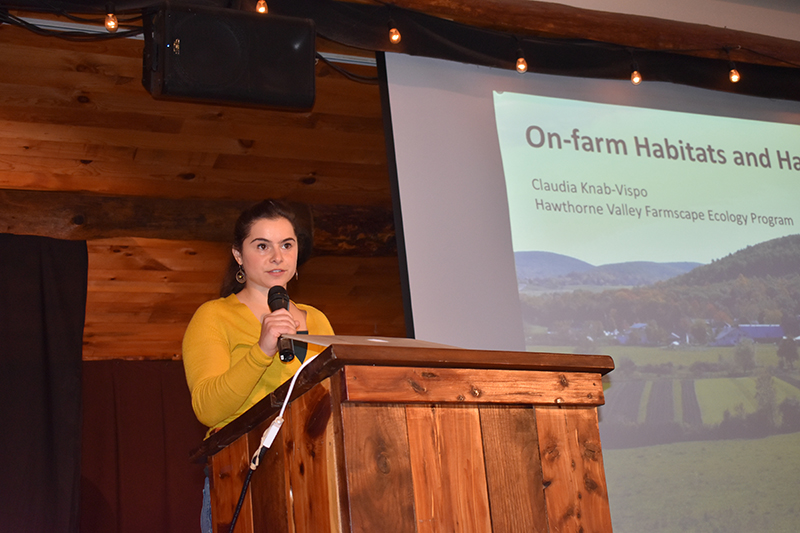 Perspectives on Farming with Nature
Six presentations at the "Perspectives on Farming with Nature," event featured by researchers working with the Applied Farmscape Ecology Research Collaborative.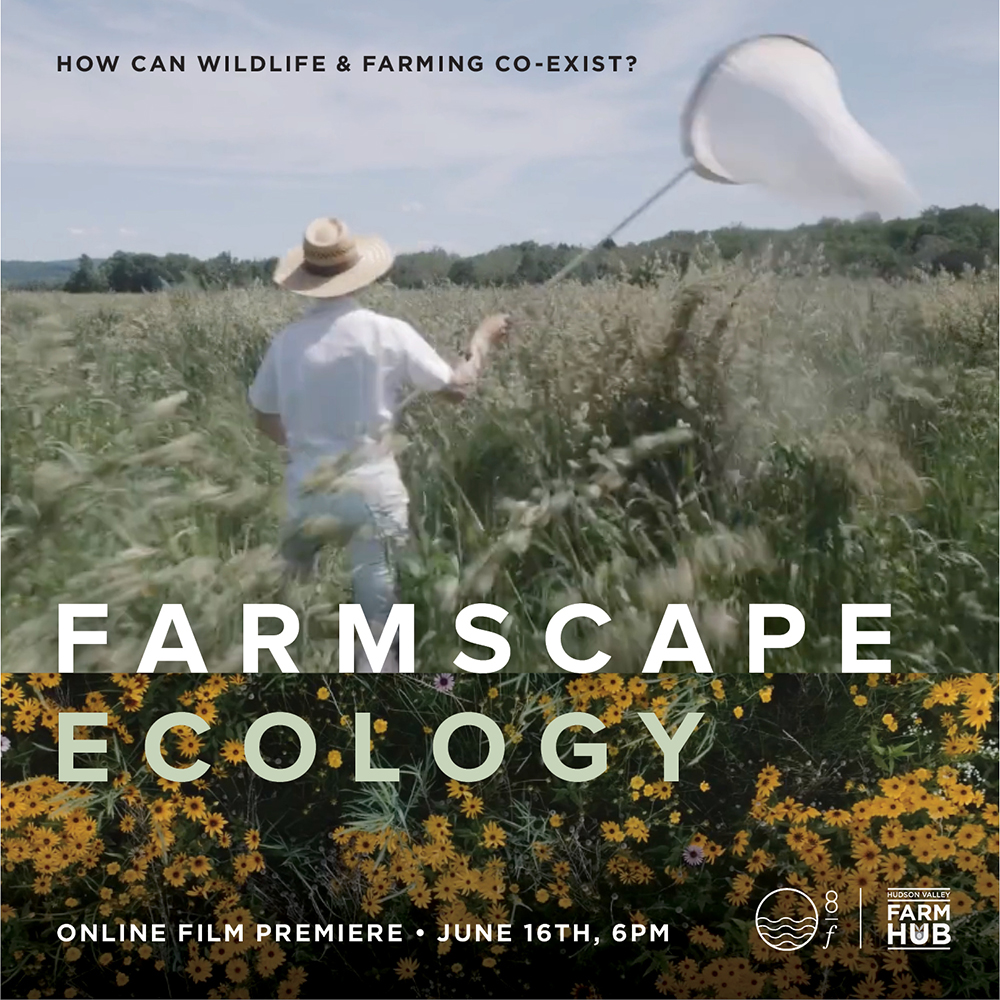 Film that highlights research within Applied Farmscape Ecology Program.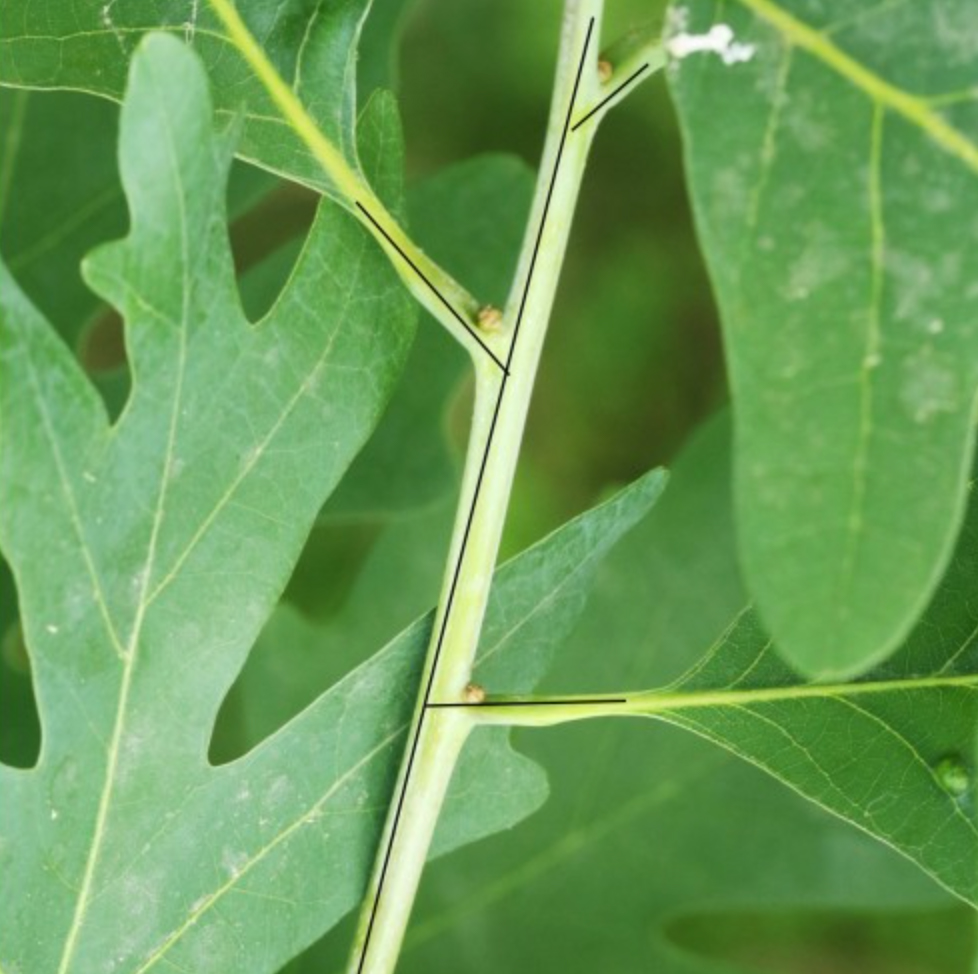 Getting to Know Our Trees
A bilingual exploration of nature at the Hudson Valley Farm Hub with Hawthorne Valley.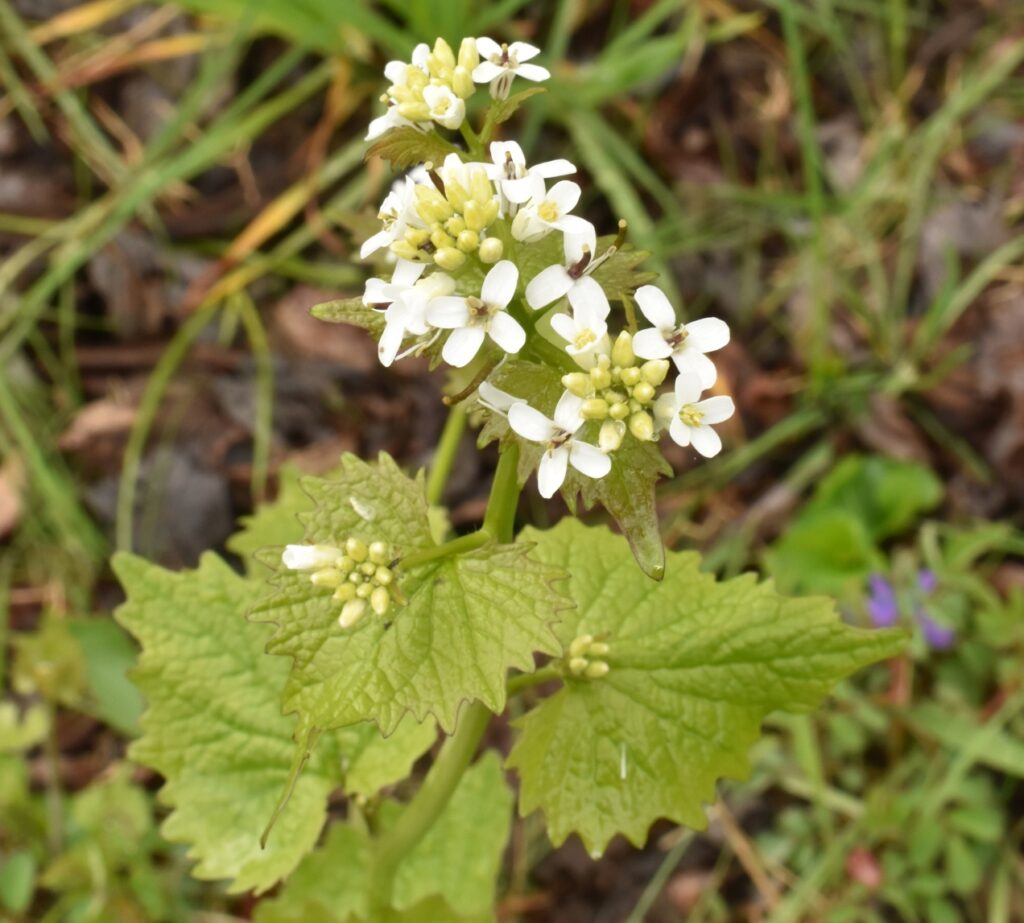 Flowers and Botanical Families
Exploring the natural world at the Farm Hub with Hawthorne Valley.
Tips on how to identify trees at the Farm Hub with Hawthorne Valley.