Much of the produce we grow is donated to the emergency feeding system in a collective effort to support healthy food access.
Affecting food access through donations is at the core of our mission at the Farm Hub.  In the last year, during the Covid-19 pandemic over 98% of the produce grown at the Farm Hub was distributed directly to our community partners on the front lines of the emergency feeding system.
The Farm Hub's  Food Access Program works closely with the Production Team and a robust network of community partners to ensure that fresh and locally produced food gets onto the table of those in greatest need – including local elementary schools and food pantries. We partner with a variety of organizations in these efforts.
At the height of the pandemic in 2020, the Farm Hub adjusted the crop plan mid-season in order to boost food production and accommodate the growing need.
The production team increased the planting of all crops, especially storage crops such as potatoes, sweet potatoes and carrots that hold well throughout the winter months. Additionally, dry beans and flour milled from Farm Hub wheat that were grown as part of our Field Crops research and viability demonstration work were shifted into the donation pipeline to increase the availability of food for our community. That year, more than 300,000 pounds of produce and grains were donated.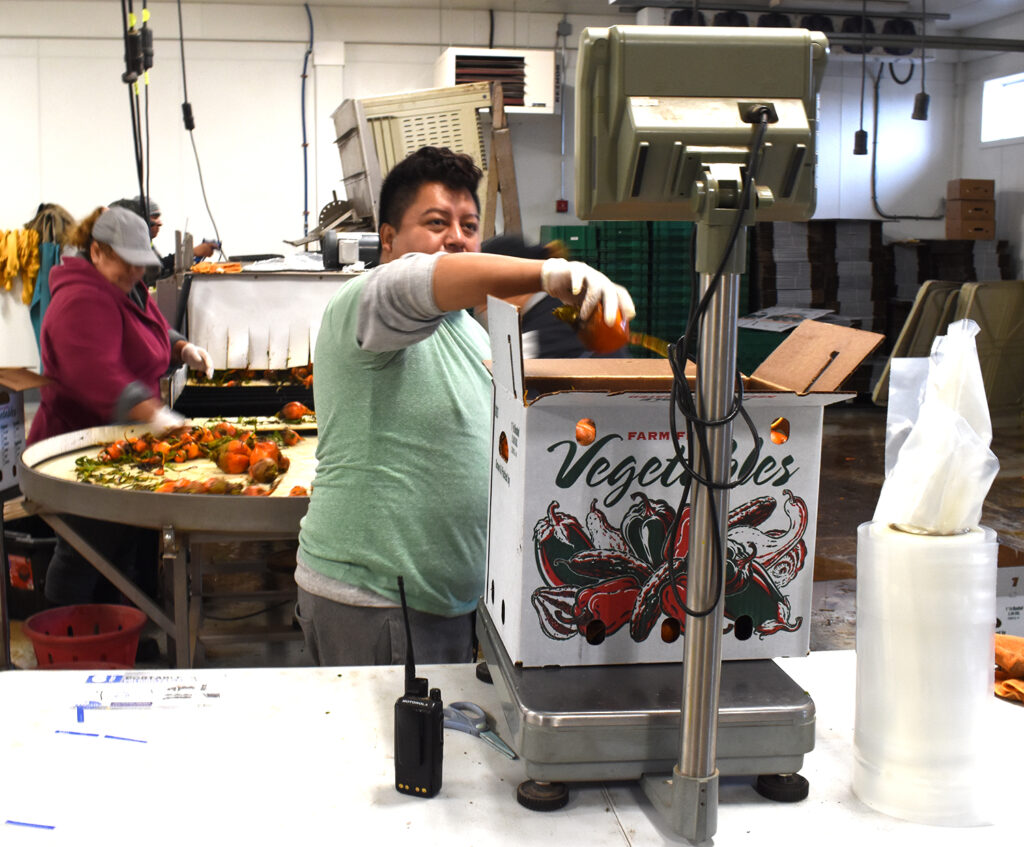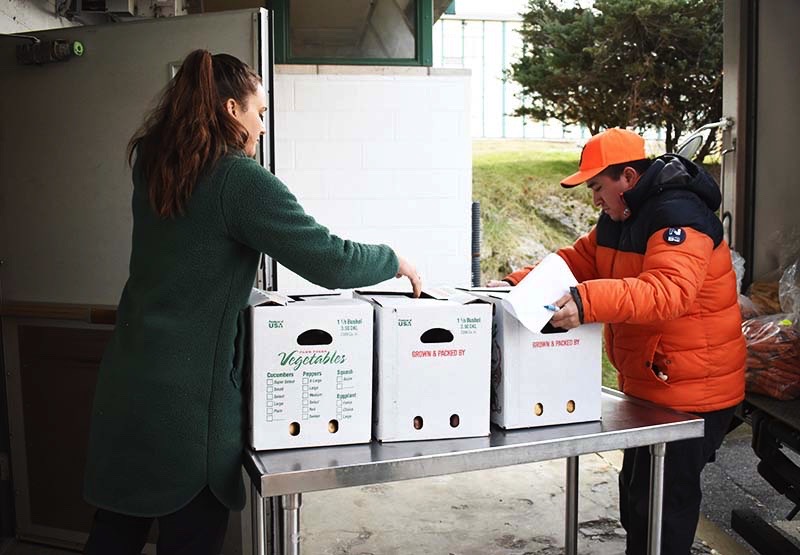 We also continue to work with Ulster Corps to help facilitate the processing and freezing of bulk products during peak produce season at our facility on Route 209.
Ulster Corps volunteers pick blueberries and process bulk produce items such as broccoli, sweet corn, and squash to be frozen and distributed during the leaner winter months at the former farm stand building. Lastly, we are a member organization of the Kingston Emergency Food Collaborative, which works together to ensure that community members are able to access the food they desperately need as a result of the ongoing Covid-19 pandemic. To read more about our participation in the KEFC click
here
.
Where can I get the produce?
As our distribution is currently focused on the local emergency feeding system, we do not offer our produce for sale directly. You can purchase vegetables grown at the farm by visiting the Kingston YMCA Farm Project, one of our community partners. They have a weekly farm stand market throughout the year at The YMCA of Kingston & Ulster County located in midtown Kingston. All proceeds from that market support the Kingston YMCA Farm Project and provide a needed food access point in midtown Kingston. For more information on this market go to the Kingston YMCA Farm Project's Facebook page or click here.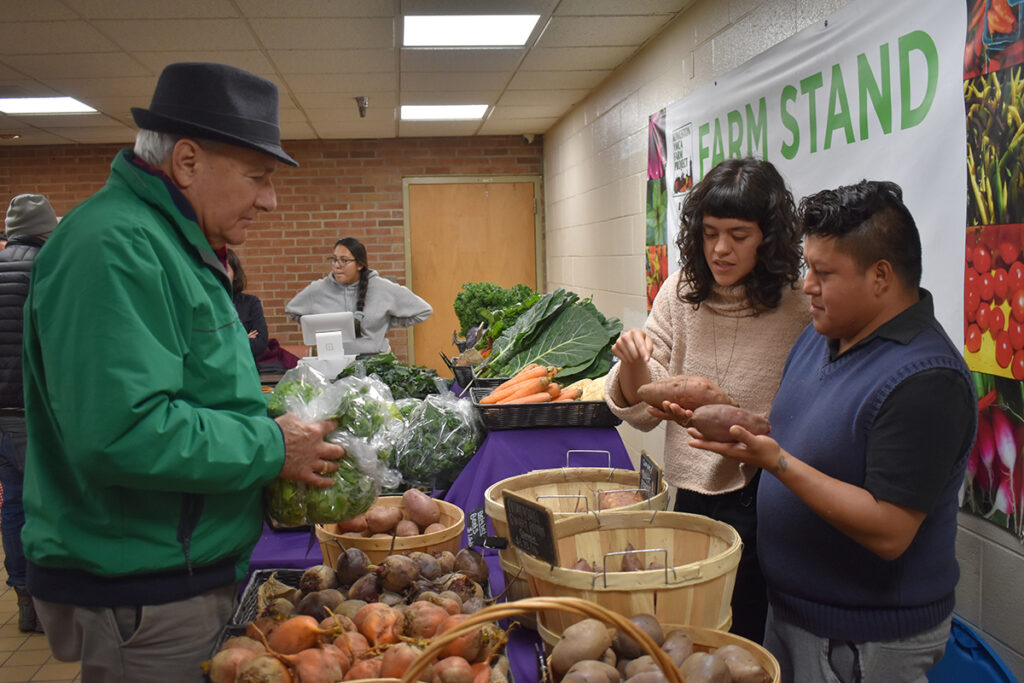 To learn more about our donation program contact
Raul Carreon, Distribution Logistics and Food Safety Manager,  
rcarreon@hvfarmhub.org