Meet the Applied Farmscape Ecology Research Collaborative and learn about their latest research
Ecology and agriculture are closely intertwined, and research provides a foundation for greater understanding on timely issues including the connections between food production and environmental conservation. Scientists within the Farm Hub's Applied Farmscape Ecology Research Collaborative (AFERC) work year-round to conduct multi-year studies on soil life, water quality, insects, birds, turtles, and meadows with a mission of sharing findings with farmers. AFERC was launched in 2019 as a network of scientists whose work directly connects to the Farm Hub's mission of supporting agroecology research. The goal of the collaborative is to support farmers, technical service providers and land managers in meeting the region's ecological farming goals. In addition, at the annual Research Field Day held at the Farm Hub they share their research with both Farm Hub staff and members of the public. Learn more about the latest research developments and meet the researchers in the special photo and video galleries below.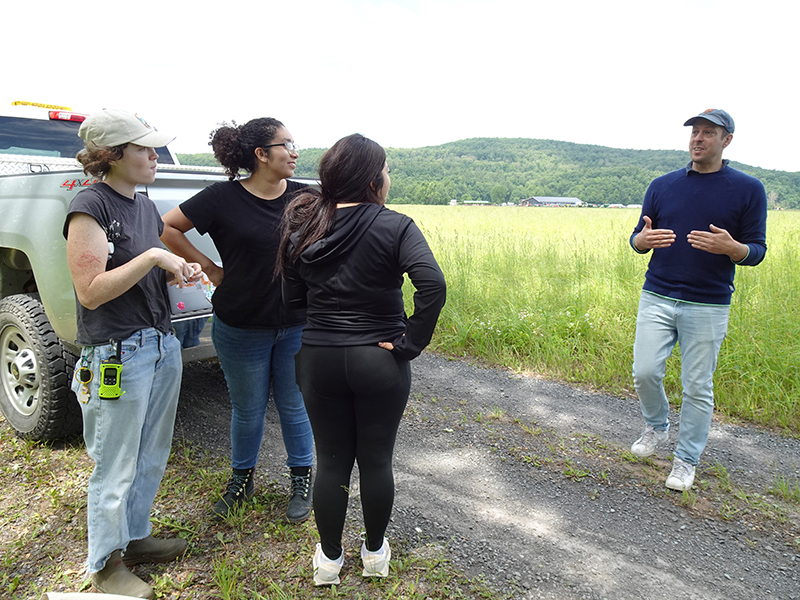 Gabriel Perron, Microbiologist
Watch videos of our researchers in action!
Shafiul Chowdhury, Scientist and Hydrogeology Associate Professor
Jason Tesauro, Conservation Biologist
Noah Perlut, Ornithologist and Professor
Will Yandik, Farmer and Independent Researcher