The Seed Rematriation Garden is a collaborative project with the Akwesasne community, one of the Mohawk Nation communities located along the St. Lawrence River, and our newer partner, the Lenape Center, whose mission is to continue Lenapehoking, the Lenape homeland, through community, culture, and the arts. These indigenous leaders are actively addressing seed justice in their home communities.
The Seed Rematriation Garden was established in 2015 on Farm Hub land. All seed harvests are rematriated back to the hands and lands of their home communities.
The opportunity to create a Seed Rematriation Garden was realized with the Farm Hub's pledge of land, equipment and staff, and made possible through founder of Seedshed Ken Greene's association with Rowen White, a renowned seed keeper, farmer, educator, and member of Mohawk Akwesasne tribal community.
In our first growing season, Rowen provided Seedshed with Onondaga sunflower seeds as well as Mohawk Red Bread corn, Canada Crookneck squash, Buffalo Creek Squash, and Iroquois Buckskin Brown beans for a traditional "Three Sisters" planting. The Farm Hub manages the hand-cultivated plots and oversees the harvest and seed saving in collaboration with seed partners and community members. Since the inception of the garden, we have expanded our seed stock and are now growing over ten varieties of beans, he:goa calico corn, and we continue to grow Canada Crookneck squash and Onondaga sunflowers.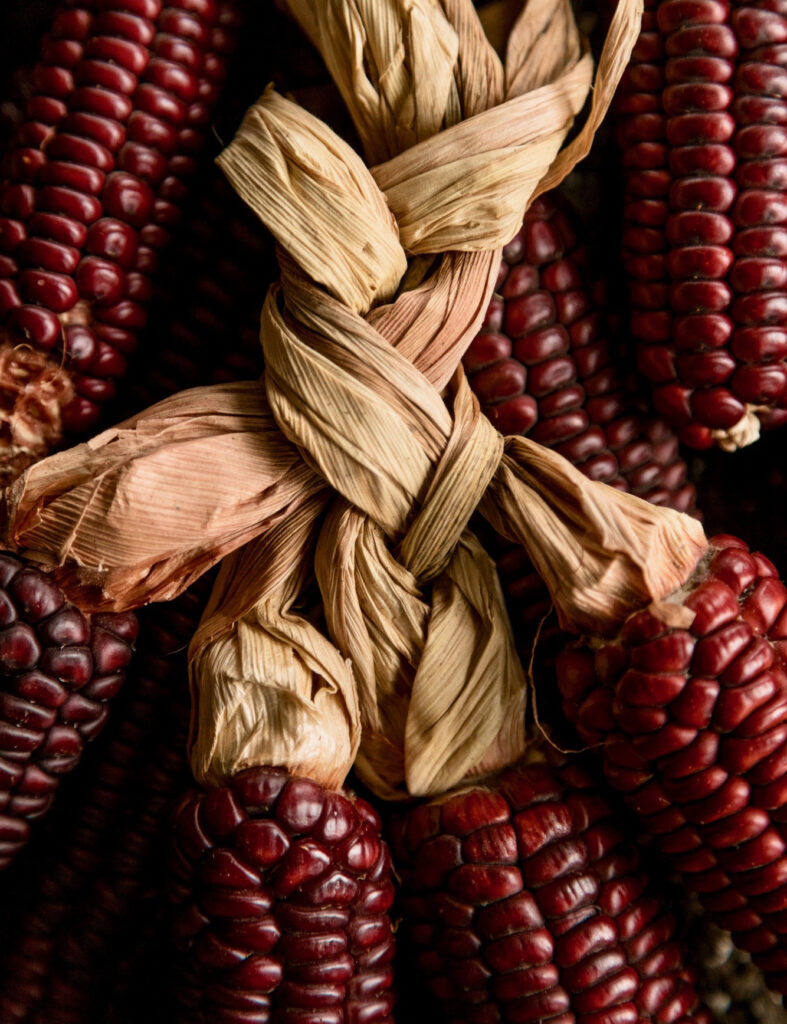 The seed rematriation garden focuses entirely on seed growing. While there is sometimes food that is produced in the process of seed saving, we have to design our plantings around honoring the full lifecycles, and pollination needs, of the plants, making the seed garden a unique oasis at the Hudson Valley Farm Hub.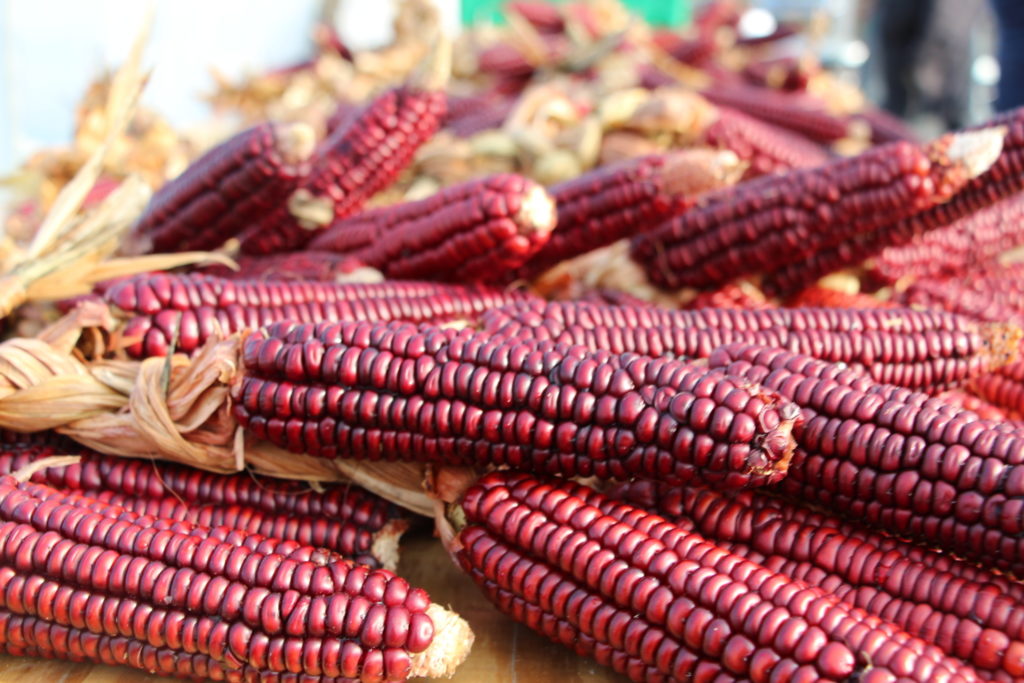 In addition to the garden, the Field Crops team at the Farm Hub manages larger scale grow outs of seed crops including Mohawk Red Bread Corn and Haudenosaunee Blue Corn in order to increase the seed supply of varieties that have been threatened with loss or extinction. In field T1 we focus on these larger Akwesasne corn plantings. This field is perfect for the large isolation distances required by corn to grow true to type.  When we have increased the seed stock enough, the harvests are split between the best ears selected for seed, and the remainder is distributed for food through the cannery in Akwesasne.
Spotlighting the collaborative initiative to preserve Native American culture and foodways through seed saving, this initiative is being conducted at the Farm Hub in partnership with the Akwesasne Mohawk Tribe of northern New York and with the support of Seedshed.