JAYNE HENSON TAKES HER GROWING SAVVY TO NEW FIELDS
For Jayne Henson, the challenges and opportunities of the season ahead don't just come with juggling the usual hustle and bustle of the growing season but a whole new chapter. She is now devoting herself full-time to a new venture of her own after completing her tenure with the Farm Hub's ProFarmer Training Program in the spring.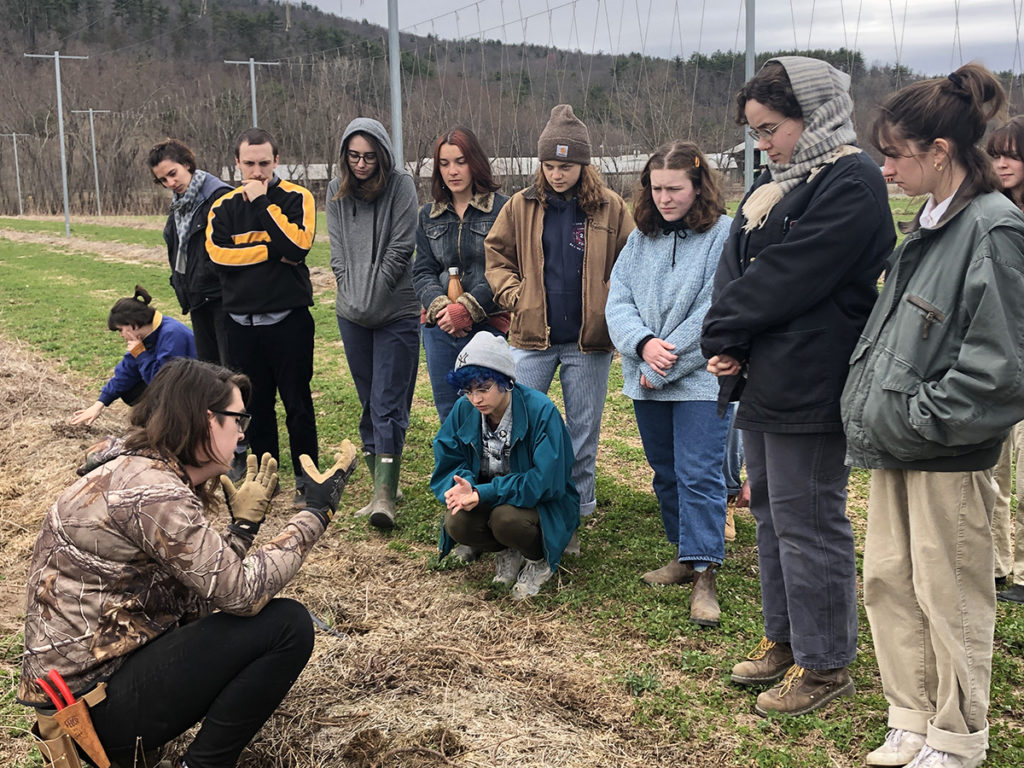 Since the start of the year, she's been setting up shop at Arrowood Farms Brewery & Distillery in Accord NY as the farm manager. Under the arrangement, Arrowood is hosting Jayne's existing farm/enterprise TransGenerational Farm (which she launched in 2019) and in exchange, she is growing vegetables for Arrowood's kitchen and managing the existing hop yard. It is the first time Arrowood has cultivated an organic vegetable farm on site.
While she has already constructed infrastructures such as a hoop house and greenhouse, much work remains to be done for Jayne to continue building her enterprise.

Farmer and entrepreneur
Jayne feels well prepared to tackle her dual role as a farmer and entrepreneur. In 2017 she joined the ProFarmer Training Program at the Farm Hub, where the curriculum combined field and classroom learning. Each ProFarmer was also given an opportunity to focus on a specific area of interest, in her case hops.
"I did a lot of work on hops when I was at Farm Hub so this is a great opportunity to put the work techniques into practice," says Jayne. The hop yard also served as a learning platform for pest and disease management.
"One thing I really focused on at Farm Hub was managing downy mildew and I'll be taking those practices and putting them to use in the hop yard there [Arrowood]," she says. She has learned from Mother Nature's curveballs such as discovering the European corn borer, a common pest that mainly threatens sweet corn varieties, in the hops.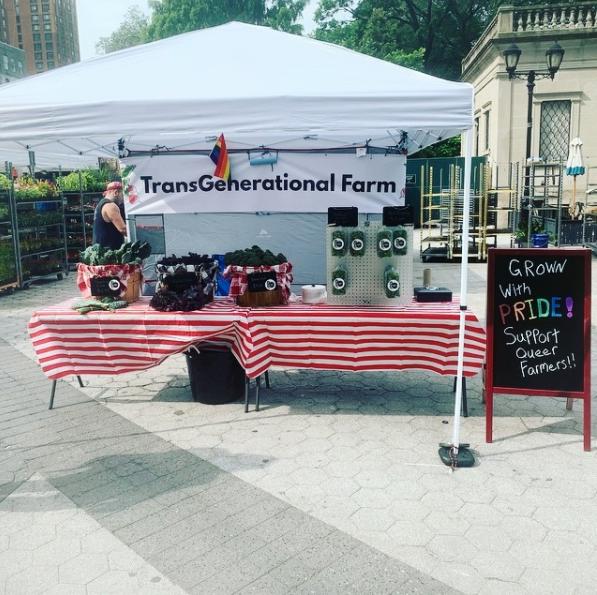 "I really wasn't expecting it at all, I was scouting for things like the two-spotted spider mite, and the potato leafhopper. The European corn borer was kind of a surprise," she said.
Simultaneously she had her eyes set on running her own farm. "That was the whole motivation for me of doing the ProFarmer program," she says. The right timing and opportunity came in 2019. Through the program, she obtained a mentorship at SustainAbility Farm. This led to SustainAbility Farm leasing land to Jayne, allowing her to grow her own produce, and so TransGenerational Farm was born. She launched her business at the GrowNYC-organized Union Square Greenmarket and also offered community-supported agriculture (CSA).
When the pandemic was recognized in the spring of 2020, Jayne was like most small farmers who found themselves having to brainstorm on how to pivot to keep their businesses afloat. As the customer base at the Union Square Greenmarket fizzled and her customer base shifted almost entirely to CSA, Jayne found herself spending considerable time in transit delivering vegetables to her customer base in New York City.
Last summer she returned to the farmers market realm, but this time she set up at the Kingston Farmers Market. In many ways, it was a breath of fresh air.
"It was great. Doing a closer local farmer's market was a lot less stressful for me. It was more affordable and accessible and allowed me to make connections locally," she says. She also made connections with local businesses in need of fresh produce including Harana Market, an Asian grocery store that opened in Woodstock earlier this year.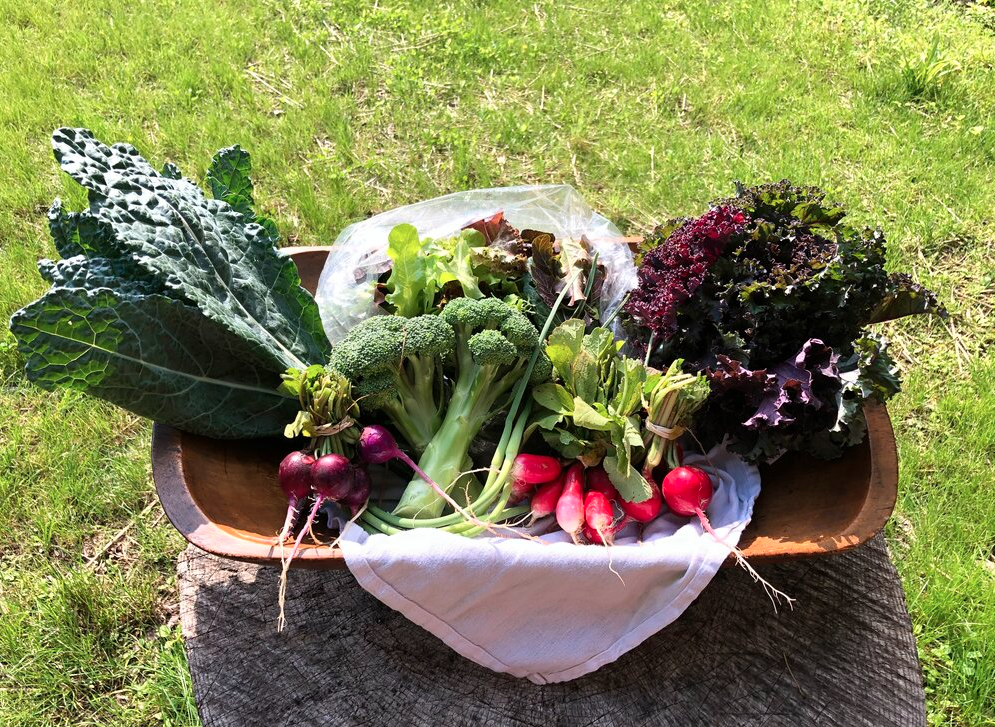 Farmer and advocate
While TransGenerational is a business, it is also a platform for advocacy when it comes to the LGBTQ community. As a transgender individual, Jayne notes there is a tremendous lack of LGBTQ representation in agriculture in the U.S. She was born and raised in Ulysses, Kansas, where agriculture is the main industry.
"I grew up around farming and I grew up doing 4-H. My grandparents farmed and my uncle farmed and raised beef cattle. When my uncle passed away while I was in college, my folks took up his part of the farm," she says. "My folks are still farming that land and it's been in the family quite a while–one of my sisters and her husband raise beef cattle so it's something I've always been around." While farming felt like a natural fit, she felt out of place in Ulysses.
"So I moved to New York City and I found that at the end of the day I was still a country girl. I just didn't want to be in the city; I wanted to get back to these things I really love, and that prompted me to move back to rural space," she says of her decision to move from New York City to the Hudson Valley.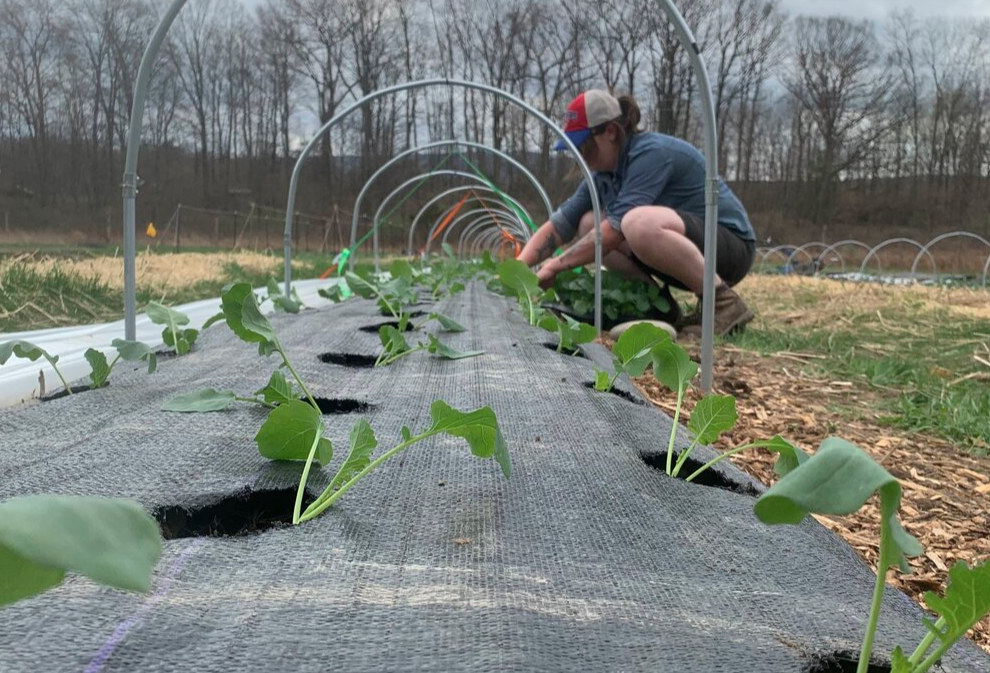 Inspiration and motivation
Agriculture combines some of her biggest passions, including being an entrepreneur.
Being kind of a solo farmer, everything has to be systems-oriented for a good workflow," she explains. For example, to reduce tillage and manage weed pressure, she has a system in which she plants the seeds on beds, blankets them with mulch, and then covers them with reusable landscape fabric.
Indeed, farming is multifaceted and utilizes a number of her skills. She rarely has a dull moment.
"I really like growing food for people and that feels really fulfilling in a lot of ways. Farming engages so many things I love and it's challenging in so many ways–you need to do customer relations, the website, sales, auto mechanics and be a welder, a plumber, and electrician. These are all skillsets that I've grown into my entire life," she says. "Agriculture is the best place for someone like me."