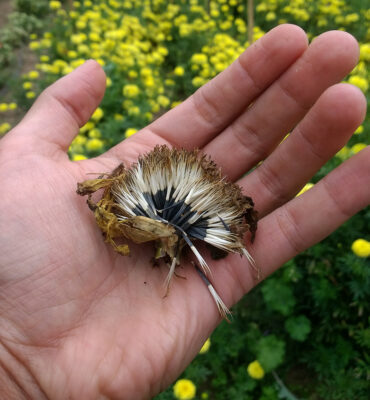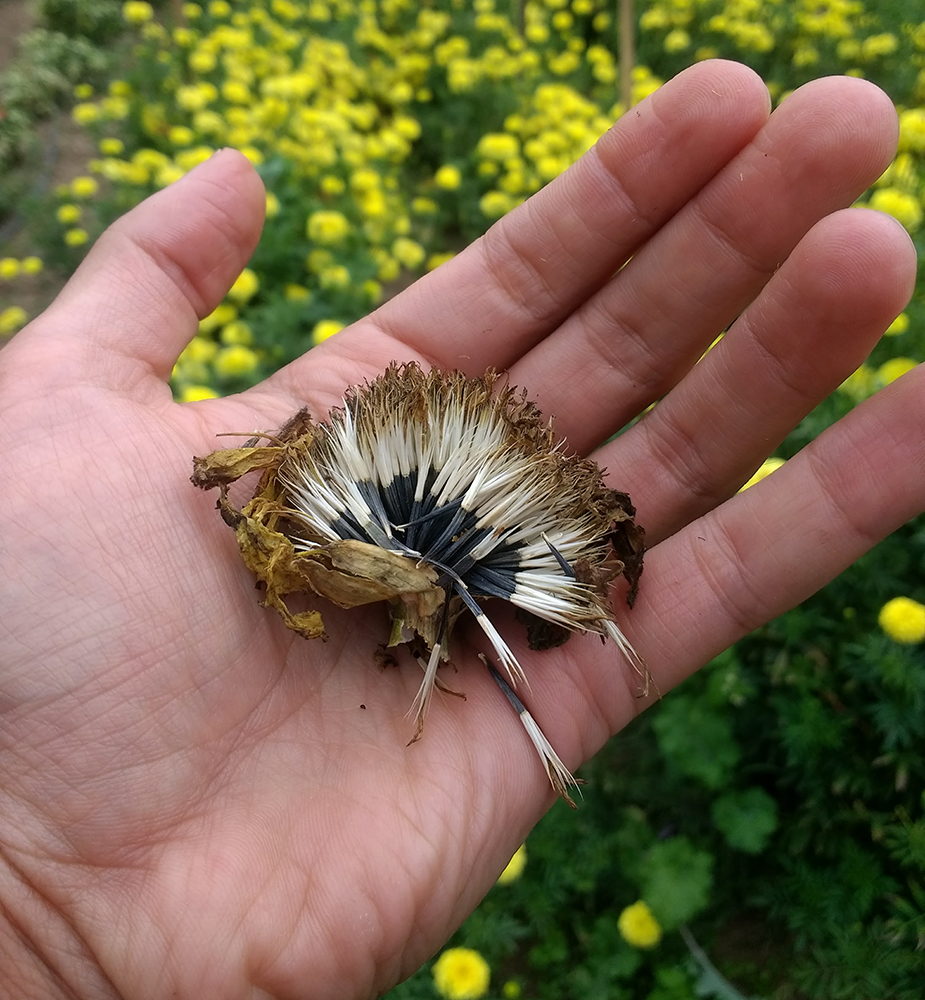 Leer en Espańol
By K Greene, Seed Growing and Rematriation Advisor
Seeds are living beings that form the foundation of agriculture. Knowing where seeds come from and how they are grown is the root of seed literacy. This can lead to a deeper understanding of our global seed system and its impacts on local agriculture.
In the Farm Hub's Seed Growing Program we nurture plants through their full lifecycles from seed to seed. The heartbeat of our seed work lives in our seed garden. This hand-scale growing space is a place of biodiversity. Throughout the season we seek to respect seeds as living beings, question conventional seed relationships, and provide support for our community partners.
We are deeply honored to support two main partnerships in the garden this growing season.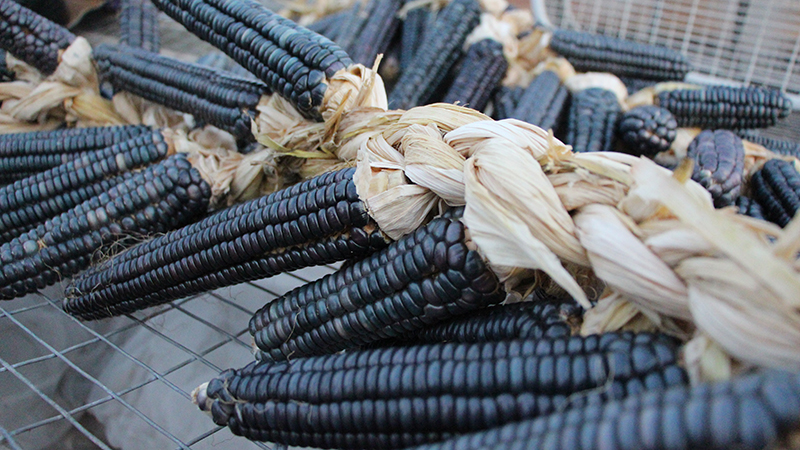 One is with the Akwesasne Seed Hub. Now in its eighth season, our partnership with the Mohawk Community in Akwesasne continues to grow. This includes three acres of White Corn and eight varieties of beans from Rowen White of the Indigenous Seed Keepers Network. "Our seeds are our medicine," says Kenny Perkins director of the Akwesasne Seed Hub. "Through our own Akwesasne Seed Hub and long-standing partnership with the Farm Hub, we are preserving all that wisdom that comes from the seeds."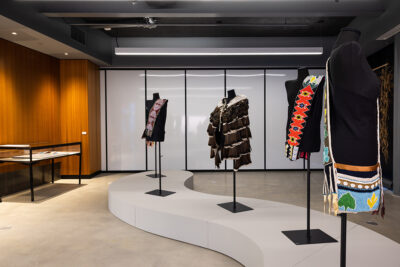 The second partnership is with The Lenape Center a New York City-based nonprofit that celebrates Lenapehoking heritage through arts and culture. A recent collaboration with the center included the Lenapehoking exhibition at the Brooklyn Public Library, which featured artworks by historic and contemporary modern-day Lenape artists including beaded Bandolier bags.
Now in our third year with The Lenape Center, we are significantly increasing seed availability to their home communities.
This encompasses five acres of Sehsapsink Blue Corn, also known as Oklahoma Delaware Black Flint, and three varieties of beans. As Joe Baker, executive director of The Lenape Center explains, "The return of seeds to Lenapehoking amplifies community presence in the homeland after four hundred years of erasure. The Lenape Center is grateful for the expanding partnership with the Farm Hub family. The return of those seeds to their ancestral soil has been the culmination of generations of love and care."
As our Seed Growing Program develops, we hope to continue to honor our partnerships as well as bring seed literacy, seed-saving skills, and more agrobiodiversity to our region.